Yes, it's a hot market! Grab a frozen yogurt and cool down!
(
May 28, 2015
, posted in Buyers Corner
)
Written by Dean Hassan - Sutton West Coast Realty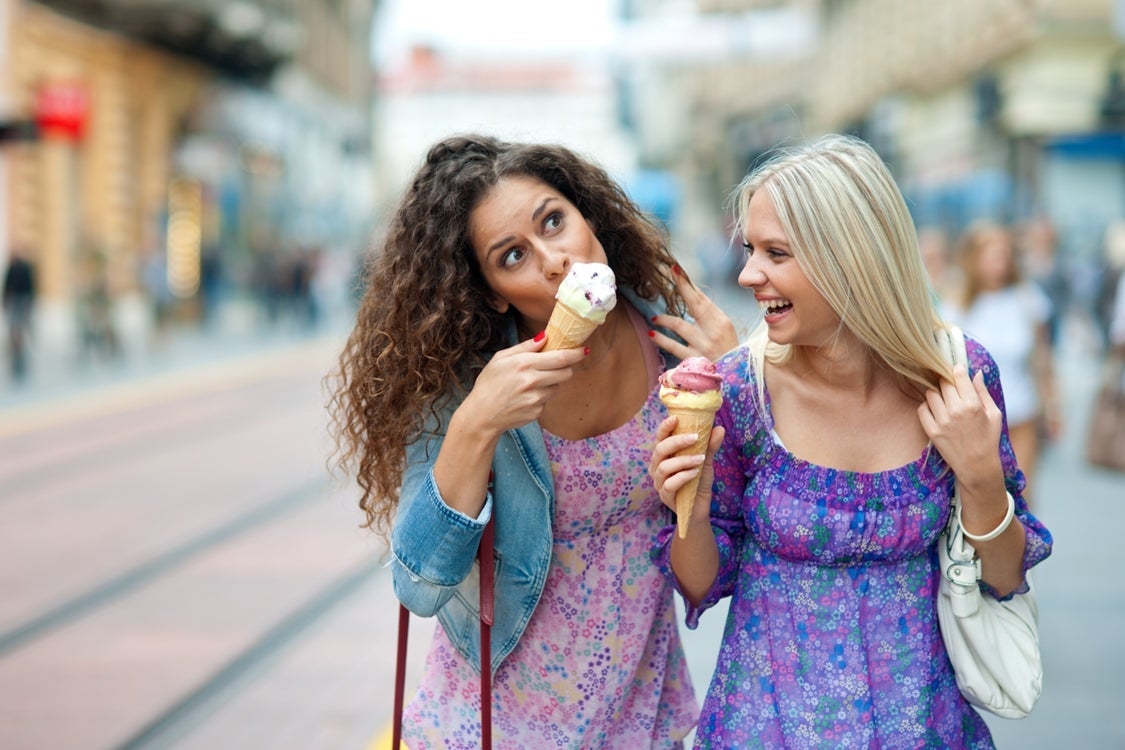 You're ready to make a move – congratulations! If you're looking to buy a condo or townhome, the world is your oyster. With plenty on the market, you can take your time seeking out exactly what you want. Don't like the shade of engineered hardwood flooring? No problem – in Surrey alone there's over a couple thousand condo and townhome units on the market for your picking. And they're not exactly selling like hotcakes. Of the 2046 on the market this May (not including new builds), only 418 sold – sitting on the market for an average of over a month. 
By comparison, for detached single family homes, the average days-on-the-market was just 13 days this May! And while June hasn't been officially tallied up yet, it's been showing no signs of slowing down. This is great news if you're selling and moving out of town – but a definite challenge if you're planning on buying as well.  
You don't have to look far to hear horror stories – growing families that sold their homes thinking they'd be able to buy another, only to have to end up renting because they can't get an accepted offer on anything they like. Or try being a buyer on a home with over 80 showings in 2 days with 11 offers so far…no, not Vancouver…East Newton. 
Current market conditions have resulted in creating a sense of panic amongst many buyers – a rationalization that if they don't get into the market at any cost, they'll be priced out and never own a home. My advice: Take a deep breath. Do some yoga. Go to Menchies for some yogurt. Do whatever you need to do, but try to relax and think rationally. Panic is not the mindset you need when house shopping. This isn't a Black-Friday sales stampede – buying a home is a massive purchase and irrational decision making will only lead to regret later on.  
Evaluate each home on its merits, but remember to manage your expectations. Look at comparable properties that sold (not last year – but within the last couple months). Imagine if there was no asking price on the house you're considering. Ask yourself, what would you pay for it?  
Before you write an offer, know that in this market, for any half decent property you're likely going to be dealing with a multiple offer situation. After assessing what you'd be willing to pay – go in with your strongest offer. Low-balling will not get you anywhere. Keep the offer clean – eliminate subjects you don't need. If you've already signed off on the Property Disclosure Statement and Title, don't bother including them again as subjects.  
After your offer is in, take a deep breath and relax. It's out of your hands now…if it was meant to be it'll come back signed off by the sellers (or countered, but at least that's a start). In the meantime the peach sorbet & pina colada yogurt swirl with extra sprinkles sounds pretty good!
Dean Hassan, Realtor®
Sutton Group West Coast Realty
deanh@sutton.com • 604-355-0886
blog comments powered by

Disqus
Categories
Archives

Subscribe To This Blog